Top 5 Reasons for Joining in #GivingTuesday!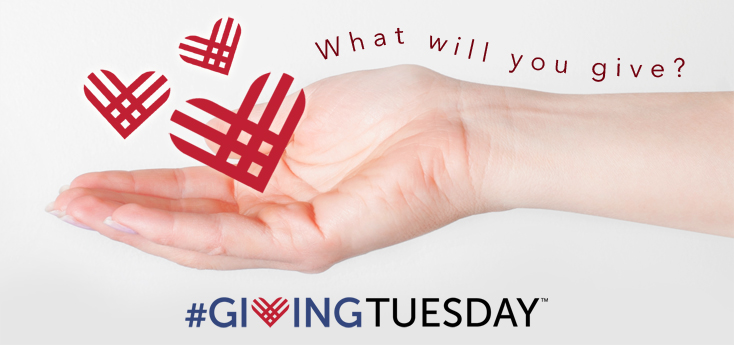 The holiday season is quickly approaching and soon we'll be finding ourselves caught up in the shopping madness of Black Friday and Cyber Monday. Thankfully, #GivingTuesday, a movement that promotes giving back to kickoff the holiday season, gives everyone the opportunity to experience the true meaning of giving.
By participating in #GivingTuesday, your organization can take part in this movement on generosity.
Here are our Top 5 reasons that we think organizations should participate in #GivingTuesday.
Why Should I Participate in #GivingTuesday?
Your fundraiser will be a part of a movement that promotes giving and generosity.
Using the #GivingTuesday hashtag will make your fundraiser more visible, so donors can find you and your organization.
In 2012, the #GivingTuesday hashtag was mentioned 185,000 times, resulting in national and international trending. This year is expected to be even bigger!
You can help others offset their spending frenzies of Black Friday and Cyber Monday.
Prizes! Yes, there are over $100,000 in prizes!

Razoo, a crowdfunding platform for causes, is enabling nonprofits to use online fundraising for #GivingTuesday. By using online fundraising, you're making it as easy as possible for donors nationwide to donate to your cause.
Interested in getting started? Visit givingtuesday.razoo.com to create a #GivingTuesday fundraiser for the cause or organization you care about most.
Contributed by Candice Honey from Razoo.