Top 8 Volunteer Opportunities in Indianapolis in 2019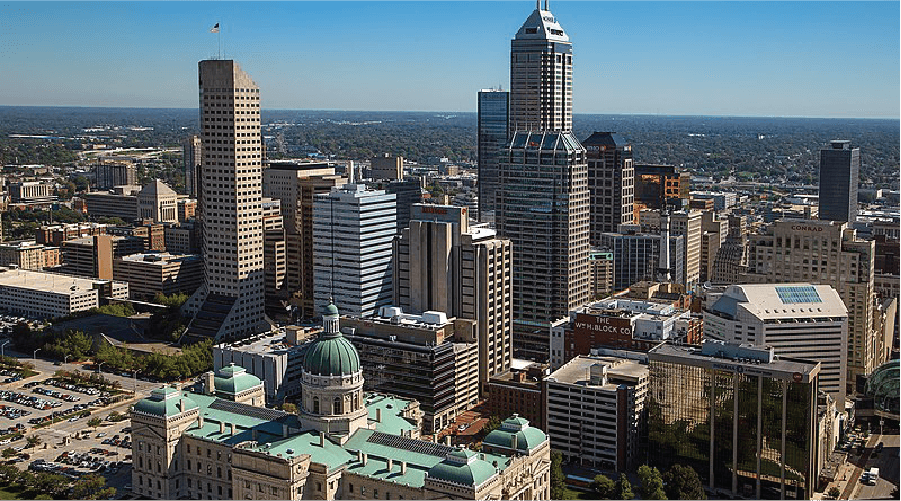 Want to volunteer or intern at a great Indianapolis nonprofit? Whether you're new to the city and want to learn about its charities, trying to change up your routine with some local charity work, or just want to volunteer or intern at a neighborhood nonprofit, everyone knows that the best way to find the right place for you is from the people who've been there!
Here's a list of volunteers' and interns' favorite Indianapolis charities. Every nonprofit on this list has earned an overall score of 4 or greater out of 5 on GreatNonprofits.org. If your favorite Indianapolis nonprofit or volunteer gig is missing, find it on GreatNonprofits.org, write a positive review, and show your co-volunteers how to start adding reviews and get it on the list!

"My wife and I have supported the Malawi Project for the better part of a decade now. In that time we have been fortunate enough to watch as our contributions turn into new and innovative programs that not only help them with basic needs, but also provide technology and materials that empower them to do more and have a better quality of life." –Brent G.
"Happy Hollow is a great way for kids who must deal with the realities of an underprivileged situation to spend time in a natural setting and do the things kids are supposed to do — play, explore, dream. The commitment from the volunteers in this organization is truly outstanding and their desire to help the children is second to none. I am very proud to be associated with this wonderful group." –Brad25
"I am a volunteer for the Morgan County Humane Society Community Cats Program. SNSI has been an integral part of keeping our TNR program going by supplying much needed spay/neuter certificates. The conference that was arranged last year by SNSI was well organized and informative. So glad this great organization exists in our state!" –7fuzzoprah
"Very few organizations have the sort of cross-generational impact that OBAT Helpers has had. From the young volunteers who gather to help with events and mailings to entire communities who sponsor schools, clinics, and other projects, OBAT has inspired countless individuals around the world. The staff, volunteers, and donors perfectly embody the organization's mission of empowerment.
"While the population living in the camps have lived without basic means and necessities for decades, I have personally witnessed their true hope and trust in OBAT Helpers as the organization begins to slowly transform the quality of life for thousands.
"If you are looking for an organization to support, volunteer with, or work for, you will not regret your contributions for even a moment!" –fhussain
"Being a volunteer for Paws & Think has been one of the highlights of my life. Working alongside my therapy dog to help those who need unconditional love and support is very rewarding. I also volunteer for their Youth-Canine program and thoroughly enjoy helping at-risk youth and shelter dogs get a second chance. This organization does so much for our community, and I'm so happy to be a part of it." –PipsqueakDad
"The Gifted Gown is a wonderful experience that I have been fortunate to witness for myself. To see the smiles on the girls' faces is a memory that never leaves your mind. Everyone is treated equally and there is never any judgment, just smiles and laughter. This event is one that everyone in the community should be proud of and everyone should take the opportunity to check this out." –AMartinez73
"I have volunteered with NeighborLink, contributed donations to NeighborLink, and have also served as a community partner in a one-year grant. NeighborLink is extremely compassionate to the people who they serve and they fill a need in the community that cannot be overstated — ensuring that elderly and disabled homeowners can age in place and live with dignity in the place that they call home." –Chase H1
"I have been volunteering at Westminster Neighborhood Services for at least 10 years. First I worked in the kids' program with after-school mentoring. The children and families are so eager to have extra attention and academic help. WNS supports the kids in very positive ways and the neighborhood is thankful to have them as a resource. I have also volunteered with the food pantry, and in this low-income neighborhood so many folks are thankful to have a good meal and access to healthy food to take home. The staff is wonderful, always supportive, never judgmental." –WNMvolunteer