Top 9 Volunteer Opportunities in Eugene in 2019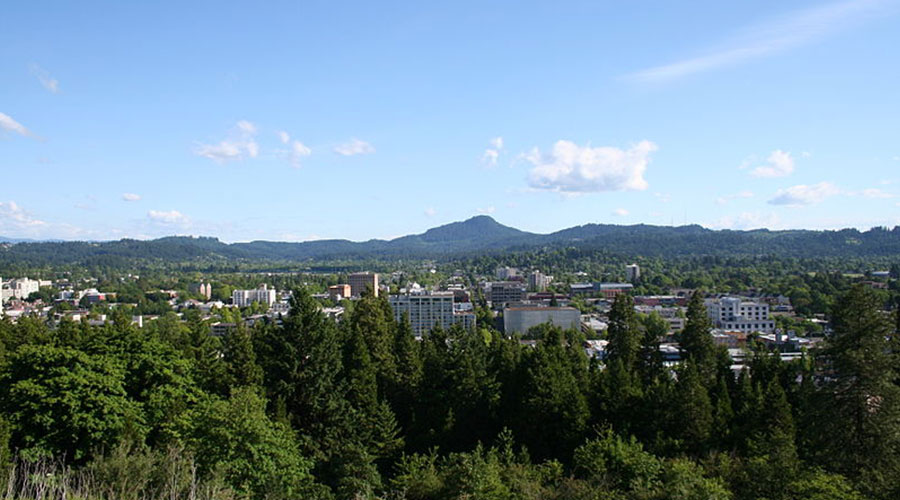 Want to volunteer or intern at a great Eugene nonprofit? Whether you're new to the city and want to learn about its charities, trying to change up your routine with some local charity work, or just want to volunteer or intern at a neighborhood nonprofit, everyone knows that the best way to find the right place for you is from the people who've been there!
Here's a list of volunteers' and interns' favorite Eugene charities. Every nonprofit on this list has earned an overall score of 4 or greater out of 5 on GreatNonprofits.org. If your favorite Eugene nonprofit or volunteer gig is missing, find it on GreatNonprofits.org, write a positive review, and show your co-volunteers how to start adding reviews and get it on the list!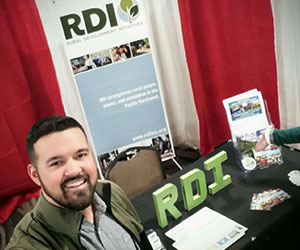 "I appreciate the dedication, skill, and willingness to share of the RDI staff. All of the RDI staff are involved, fun, and have knowledge to share. I have been involved with various RDI programs for five years and greatly benefit from their training. They make a positive difference in our community by training volunteers to become more effective leaders." –Steve155
"I have been volunteering for a couple of years for Bags of Love. What a great organization. These bags are for kids who are in need. We fill homemade bags with homemade quilts, toys, toiletries, coats, underwear, socks, and school bags. It amazing how much need there is in the community!! I'm glad to be a part of it." –Debbean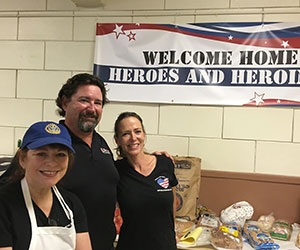 "I have been working with Lisa and Aaron for a few years now, and I can personally commend them on all the work they do. They have risked so much just to help these veterans and every single time we go out to volunteer events there are many who tell me how opLOV has changed their life and talk about how above and beyond these two angels have gone in their service to the vets." –Volunteer
"I feel so privileged to have worked with Skipping Stones. Their dedication to children and desire to foster understanding of cultures is not only admirable. but an important world cause as well. This magazine offers children from around the world a way of expressing themselves. During my time at Skipping Stones, I read so many inspirational stories." –Nicole Dion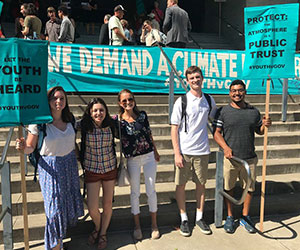 "I am a volunteer for ELAW and have been volunteering with them for four years. This is an impressive organization with internal cohesion and productive exchange of ideas. It is an organization that helps to promote conservation advocacy strategies worldwide by means of a productive exchange of ideas with other countries. The aim of ELAW is to help others achieve the skills and means to advocate for environmental change in their respective countries. It is a very dedicated group of people who work hard for environmental change." –Laoni
"I started volunteering with Dove more than a year ago and was blown away by how loving, kind, and open the staff were. I was just helping wash laundry for them once a month but they started to invest in me personally. This organization is filled with professional and passionate people. Every single person who comes in is communicated to that it is their choice, they have time, and we will listen. It is completely a patient-centered process and facility. Every person working at Dove is all in to care for these patients, absolutely no matter what! No matter the individual's circumstances, beliefs, or decision. They are loved and cared for at Dove. Plus the services are free and confidential. It is truly unbelievable." –Grace Coburn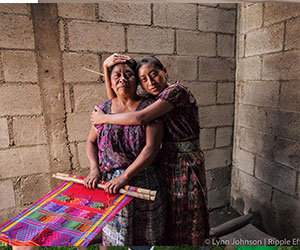 "StoveTeam International is one of the most amazing organizations I have ever worked with! They have a great cause that helps improve health, safety, and sustainability. All of the people I worked with on their team are inspiring and hardworking. StoveTeam has touched many lives." –lyaliciaO
"I have been involved with Kind Tree for more than 10 years. They are unique in the respectful, exciting manner with which they invite people who experience autism to find their artistic voice. The camps they provide are amazing experiences. Hundreds of people have attended and been relaxed for the first time, free for the first time, appreciated fully for the first time, and neurotypical people are allowed to be part of the magic. The art shows bring a powerful and meaningful voice to the artistic community. I have been moved to tears, laughter, and learned more about the world by having the privilege to view this art. Many of the pieces live in my memory as a guide post to humanity." –Geri Newton
"Northwest Youth Corps changed my life. It provided me an opportunity to go beyond my limits. It built my self-esteem, leadership skills, and gave me an opportunity to become a part of a community of young people committed to making ourselves and the world a better place. I am now a teacher, and the life lessons I learned at Northwest Youth Corps drive what I do on a daily basis. Without NYC, I wouldn't be the educator I am. Without NYC, I wouldn't be the person I am today. Without NYC, I wouldn't live a life devoted to making my community a better place on a daily basis." –Sandchris