Top-Rated Animal Charities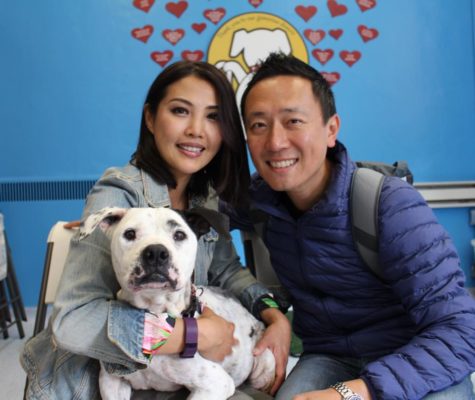 Each year, GreatNonprofits releases its list of Top-Rated Charities based on thousands of reviews from the people who work directly with the nonprofits—the donors, volunteers, and clients served. Our 2016 Top-Rated Awards highlight charities in 40+ different categories that are working to improve the lives and communities of those they serve. From the arts to health care, human services, veterans' issues, and more, hundreds of nonprofits have been honored this year for their outstanding service. But one sphere in particular received outsized representation: animal charities. GreatNonprofits gave 186 top-rated awards to animal charities, the most of any category.
According to the

ASPCA

, there are roughly

13,000 animal shelters

in the U.S.

Every year, roughly

7.6 million animals

enter U.S. shelters, 3.9 million of which are dogs and 3.4 million cats

35% of dogs entering shelters are adopted, 26% returned to their owners, and

31% euthanized

37% of cats entering shelters are adopted,

41% are euthanized, and less than 5% are returned to owners

The 2016 Top-Rated Awards for Animal Nonprofits acknowledges charities that are working to protect a population of furry creatures that can't speak up for themselves. From organizations focused on conservation, the protection of wild animals, preventing species extinction, and finding homes for abandoned cats and dogs, animal charities are stepping up to the plate to protect our most vulnerable. Of the outstanding 186 charities to make the cut, we chose three to highlight for the unique and important work they do:
Buffalo Field Campaign in West Yellowstone, Montana
The Buffalo Field Campaign equips volunteers with cameras and video cameras to document threats to the buffalo and buffalo habitat of Yellowstone country. The nonprofit offers training, room and board, winter clothing, and equipment to all of its volunteers in order for them to patrol the bison migration corridors effectively. In addition, the nonprofit conducts extensive research into land use issues and holds educational and outreach projects to raise awareness. One donor praised the nonprofit, saying, "They are a hardworking group that put their actual lives on the line to watch over our national animal." Another donor described the campaign as "a small but energetic and effective organization with a narrow goal," and added that they "use donations wisely."
The Wild Animal Sanctuary in Keenesburg, Colorado
The Wild Animal Sanctuary rescues and provides lifelong homes for captive great cats, bears, wolves, and other large carnivores that have been abused, abandoned, exploited, and kept illegally. The sanctuary currently operates on 720 acres, with species-specific habitats, temperature-controlled dens for hibernation, and rehabilitative enclosures for the newly rescued animals. In addition, the nonprofit educates more than 80,000 people per year about issues related to the wild animals in captivity. One visitor remarked, "To know about the tragic circumstances these wonderful animals escaped and then to see them completely relaxed and enjoying life at the sanctuary is a joyful experience."
Endangered Species International in San Francisco
Endangered Species International is a San Francisco-based nonprofit committed to reversing the trend of human-induced species extinction by preserving fragile ecosystems and working to protect threatened plants and animals. The nonprofit devotes its resources to planting thousands of native and rare trees that help restore woodland habitats, protecting the coral reefs, pushing for the protection of rainforest land, and launching awareness campaigns to educate the public. One professional with conservation expertise wrote, "Of all the nonprofits I have donated to or worked with, I rate Endangered Species International at the top. Their direct work in the field . . . has been the most effective [in preserving] the land, water, plants," and other important resources for threatened species.
These are only three of the 186 amazing charities that were honored this year in our list of Top-Rated Animal Nonprofits. Whether you care about the health and well-being of wild animals, want to prevent species extinction, or want to prevent unnecessary deaths to cats, dogs, and other pets that are taken into impound shelters, browse our list of animal nonprofits to find an organization doing important work that matters to you. Want to spread the word about these amazing animal charities? Consider sharing this page today. And check out GreatNonprofits to find inspiring charities where you can donate to or volunteer in your community, or browse by category to learn more about organizations addressing issues you care about!