Top-Rated Homelessness Nonprofits
It's easy to not think too much about homelessness if you don't witness it on a daily basis, but the numbers are frightening: According to the National Alliance to End Homelessness, "On a single night in January 2015, 564,708 people were experiencing homelessness—meaning they were sleeping outside or in an emergency shelter or transitional housing program." Half of all homeless in the U.S. are older than 50, and children represent a quarter of the homeless population. Here are some other stats to consider:
15 percent of the homeless population are chronically homeless
8 percent of the homeless population are veterans (and 1.4 million other vets are at risk of homelessness)
110,000 LGBTQ youth are homeless
There are many great organizations working tirelessly to change those numbers, and to bring comfort to those who most need it. Here are a few of them:
Mission in Citrus seeks to empower homeless veterans of all ages to meet their own needs. Recognizing the uniqueness, dignity, and value of each person, it accepts individuals as they are, in an affirming and compassionate manner.
The organization provides basic and self-care supplies, free health care, housing, and supportive services for the homeless veterans who are the hardest to reach, including those who refuse to go into a shelter and live out in the rural wooded areas of the county. It also provides referrals to other community agencies, such as child care providers and legal aid.
"I am a disabled veteran who was homeless and stayed at the Mission in Citrus. They have done such great work helping me and my family that I still go and volunteer there, and I refer other veterans and homeless people and families in need to them. I also have let the director know that if at any time there is someone who needs to speak with me about a situation close to what mine was I am available and will help. So much help was given to me and I love giving that help in return. The Mission is a blessing to everyone whose lives it touches."
Vista, Calif.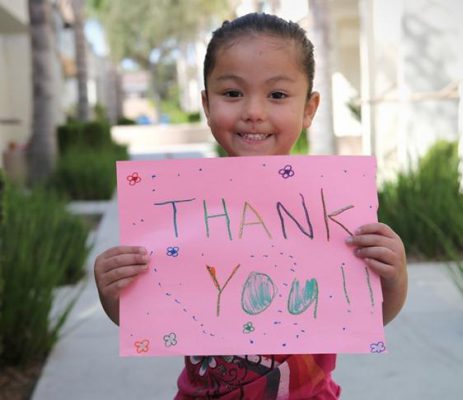 Solutions for Change mission is to solve family homelessness one family, one community at a time, through its Solutions University program. Solutions University is a 1,000-day partnership that equips families with the skills, knowledge, and resources that create amazing life transformations. More than just a housing solution, it's a "change your life" solution.
"After getting custody of my 2½-year-old granddaughter, I found myself with no job and no place to live because I had relocated here from out of state. Solutions for Change took us in, provided a roof over our heads, food in our stomachs, enrichment classes, and assistance with child care and job search. We are now secure in one of their apartments and striving for the next step in this journey. The staff has been wonderful to us and I will always be grateful for the hand up!"
Project Hawai'i enhances the lives of homeless children throughout the year by providing interactive programs. Its goal is to help them escape their cycle of poverty by helping them gain self-esteem, build life and social skills, and stay healthy.
Now in its 15th year on the islands of Hawai'i, the organization typically helps more than 1,500 children between the islands of Hawai'i and O'ahu—providing everything from holiday meals, parties, and gifts, to emergency care, hygiene, and food and clothing.
"Project Hawai'i and its volunteers have been a blessing to us. Our family was living in homeless situations for many years. We could always count on the support of Magin and Cliff to be there for our family. My children call Cliff Uncle . . . not just as respect but as a true family member. They feel he was part of our family and was there to help. I can't put in words how happy it is for us to have them in our lives. We are not homeless now. I am going to job training and my children are doing well. It isn't easy being homeless, and isn't easy struggling to stay here in our apartment, but with Project Hawai'i, we know we will succeed."
To learn more about these and other organizations doing all they can to help those experiencing homelessness, please check out GreatNonprofits.