Top-Rated LGBTQ+ Organizations Fighting Discrimination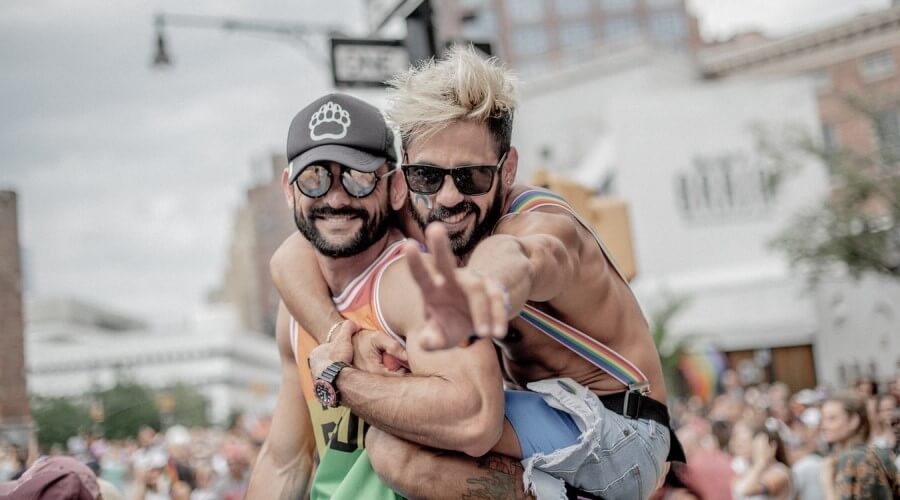 Improving LGBTQ+ Equality
While LGBTQ+ rights have come a long way in America, there is still much room for improvement in equality. Across the nation, members of the LGBTQ+ community continue to face discrimination in school, work, healthcare, and other aspects of their lives. Fortunately, many LGBTQ+ organizations are fighting discrimination in every community in America. These "Top-Rated" organizations below are the best nonprofits that support, empower and educate all citizens to create a safer and more equitable world for LGBTQ+ people.
You can learn more about these and other LGBTQ+ organizations during June in Pride Month and all year round on the our list of LGBTQ+ organizations. 
West Hollywood, CA
The Trevor Project is the leading crisis and support organization for young members of the LGBTQ+ community. The National Crisis Helpline provides talk, text, and chat services for LGBTQ+ youth. Mental health professionals are available 24/7 to help young people in crisis.
In addition to the crisis hotline, The Trevor Project promotes equality and acceptance for LGBTQ+ people of all ages. The organization provides training for teachers, parents, and professionals, giving them the tools to support LGBTQ+ people in their communities. The Trevor Project also provides education and support materials to schools to make educational institutions safer, more accepting places for these youth.
Each year, The Trevor Project interacts with more than 100,000 youth via the hotline and educates tens of thousands of teachers, parents, and other professionals.
"This is a fantastic organization. The Trevor Project was the first organization to provide suicide prevention and crisis intervention services for LGBTQ+ youth, and they have grown so much in the last 16 years. What started off as a simple telephone hotline has now grown to also include communication with youth via texting, online chat, letter-writing, online social space with other youth, and countless social media services with which to interact. The Trevor Project works tirelessly to ensure that LGBTQ+ youth in crisis have someone to turn to, someone to talk to, and someone to tell them that they are not alone."

-mpcarter, Volunteer
Jamaica Plain, MA
Keshet is unique among LGBTQ+ organizations in that it focuses on acceptance and equality for LGBTQ+ people in the Jewish community. What began as a small, Boston-based organization has now expanded nationally, impacting Jewish communities from coast to coast.
Keshet works to impact LGBTQ+ lives in all Jewish communities. The nonprofit provides training, advocacy, support, and consultation for individuals, families, synagogues, and other organizations. The goal is to promote LGBTQ+ equality and acceptance in all areas of Jewish life for children, teens, and adults.
"Keshet has changed the face of the American Jewish community for the better. Thanks to Keshet, we are on the way to being a more inclusive and just community."

-Bill83, Volunteer
New York, NY
Family Equality is one of the many LGBTQ+ organizations dedicated to helping LGBTQ+ couples create and raise the families they desire. Many LGBTQ+ couples face discrimination when trying to start a family. Family Equality stands with these individuals and couples, helping them become parents and build happy, healthy homes.
The organization helps LGBTQ+ couples find treatment options and affirming medical providers and helps LGBTQ+ families navigate unique challenges. Family Equality features in-person and virtual support groups for LGBTQ+ parents and families across the nation. Each group equips families with the resources, education, and support they need to advocate for themselves and their families.
Finally, Family Equality actively shapes public policy that impacts LGBTQ+ families, protecting the rights of all couples, parents, and children.
"The organization] changed my life and has had a deep and lasting impact on my family. The organization is doing important work, and the voices of LGBTQ+ families are heard and amplified by the organization. I'm grateful for the work Family Equality does, and for the many ways it is supporting and advocating for my family."

-EmilyM15, Client Served
Seattle, WA
Free2Luv dreams of a world where all children are free to be themselves. Through arts and entertainment programs, Free2Luv connects with children and teens across the country, promoting acceptance, love, and equality.
Each year, the organization reaches approximately 35,000 children and teens, encouraging them to accept one another and stand up against bullying. By promoting self-esteem and acceptance, this organization is impacting young lives nationwide, reducing the number of suicides and the occurrence of bullying.
The organization empowers LGBTQ+ youth by encouraging each child to embrace individuality and live their truth. By helping to create a kinder, more loving world, Free2Luv is making the world safer for LGBTQ+ people everywhere.
"My family found Free2Luv at a time when we really needed help. Our son was suffering from depression, and it was affecting every part of his life. Free2Luv shared their programming with our son's school, and they have been an amazing support system to him ever since. He is now a proud Youth Advocate sharing his experience with other teens along with the tools he learned from Free2Luv to help improve the mental health and self-esteem of other teens in need. Being a part of the Free2Luv family has been so good for him. He has become a different person, confident and optimistic for his future. Thank you, Free2Luv!"

-Client Served
If you want to support LGBTQ+ organizations working to make the world a safer and more accepting place, please consider donating to or volunteering with one of these nonprofits.