Top-Rated Ovarian Cancer Nonprofits
Ovarian cancer is often called the silent killer because its symptoms—swollen or bloated abdomen, chronic pain in the abdomen or pelvis, and feeling full or experiencing difficulty eating, among them—are often misdiagnosed. That misdiagnosis contributes to ovarian cancer being discovered during stage 1 in only 15 percent of cases. According to the American Cancer Society, an estimated 22,440 women will receive a new diagnosis of ovarian cancer, and 14,080 women will die from it. Ovarian cancer is also:
the No. 1 cause of gynecologic cancer deaths;
the fifth leading cause of cancer deaths in women; and
the 11th most common cancer in women.
According to the Ovarian Cancer Research Fund Alliance, a woman in the United States is diagnosed with ovarian cancer every 24 minutes. Below are a few of the top-rated nonprofits dedicated to helping women and their families throughout their ordeal:
Toledo, Ohio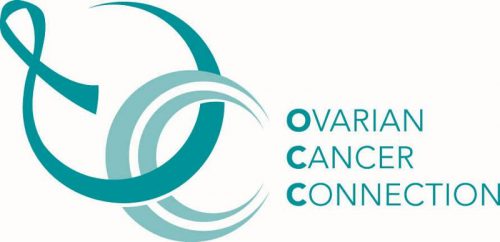 Serving northwest Ohio and southeast Michigan, the Ovarian Cancer Connection raises awareness about ovarian cancer, educates the community on the early warning signs of this disease, and supports research vital for early detection and saving lives. The OCC also provides financial assistance to women in the community currently in treatment for ovarian cancer.
"The Ovarian Cancer Connection is one of the most generous non-profits that I know of. During my ovarian Cancer treatments, they gave me a gas card in efforts to offset some of the cost of getting to and from chemo. Then this year for Christmas I received a gift card for Kroger to help with the purchase of groceries during the holidays. Then they turn our town Teal every year in support of ovarian cancer. This is an awesome group of women that are doing awesome things to help people in need!"

Brooklyn, N.Y.
Short for Tell Every Amazing Lady About Ovarian Cancer Louisa M. McGregor Ovarian Cancer Foundation, the organization's name also represents the color that symbolizes ovarian cancer. Founded in 2009, T.E.A.L. promotes public awareness and education of the signs, symptoms, and risk factors of ovarian cancer, while providing support to survivors and raising funds for research in order to find a cure for the disease.
"I became involved in T.E.A.L. as a volunteer through a connection in Scouting with the son of Louisa McGregor, one of the founders of the organization who has since succumbed to ovarian cancer. The Boy Scouts are called to be of service to others as one of our core values. I feel that working with T.E.A.L. is the greatest service project that I now perform on an annual basis because of the impact it has on so many lives."
New York, N.Y.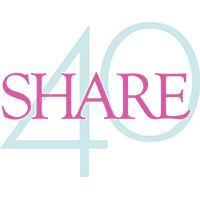 By bringing women and their families and friends together with others who have experienced breast or ovarian cancer, SHARE creates and sustains a supportive network and community of women affected by breast and ovarian cancers provides them with the opportunity to receive and exchange information, support, strength, and hope.
"On my first day after getting home from the hospital, a neighbor mentioned that her boss went to a support group called SHARE. I called the SHARE Helpline the same day I learned about it and was told about a support group. I went once and felt so good to be in the company of these SHARE women that I kept going. It turned out that my support group experience was phenomenal."
To learn more about these organizations helping women and their loved ones in the battle against ovarian cancer, or many others doing similar work, please check out GreatNonprofits.