Top Volunteer Opportunities in Brooklyn in 2019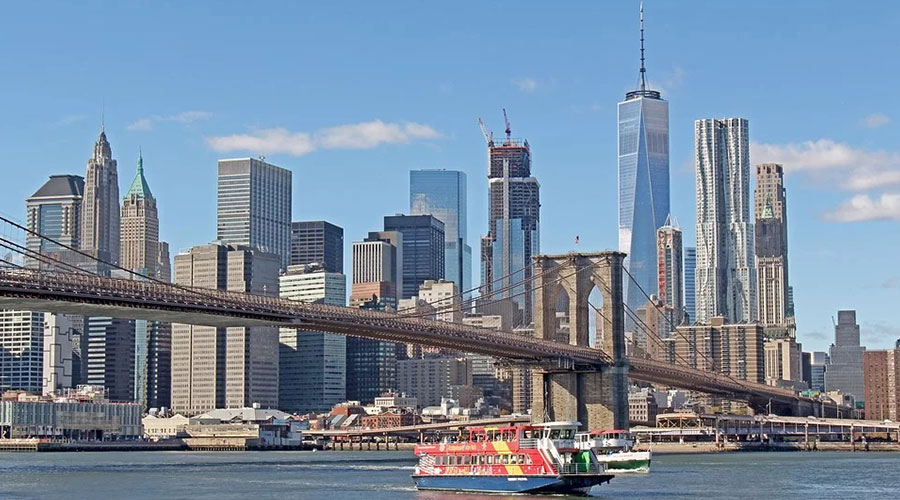 Want to volunteer or intern at a great Brooklyn nonprofit? Whether you're new to the city and want to learn about its charities, trying to change up your routine with some local charity work, or just want to volunteer or intern at a neighborhood nonprofit, everyone knows that the best way to find the right place for you is from the people who've been there!
Here's a list of volunteers' and interns' favorite Brooklyn charities. Every nonprofit on this list has earned an overall score of 4 or greater out of 5 on GreatNonprofits.org. If your favorite Brooklyn nonprofit or volunteer gig is missing, find it on GreatNonprofits.org, write a positive review, and show your co-volunteers how to start adding reviews and get it on the list!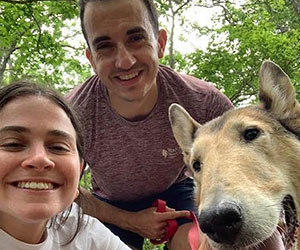 "I became a part of the first group of PAWS volunteers here in New York, and over the past few years I've been rewarded with new friendships, humbling experiences, and an overwhelming sense of joy. PAWS is an incredible organization with a bright idea that serves people at their core, in simple and personal ways. I'm so happy to be a PAWS volunteer and am looking forward to the many years of service ahead!" –Sarah38
"I have worked at Rethink for a couple of weeks now as an operations intern and in that short amount of time I have gained so much knowledge and met so many dedicated and hardworking people who all share the same goal of working to end hunger. Rethink is a team of individuals who work hard every day to provide meals to people around New York City.
Rethink is an amazing nonprofit organization because they are continuously expanding, working to do more, and always putting other people first. Rethink has a powerful mission and is successfully achieving their goals. The Rethink team walks the walk instead of just talking the talk!" –LucyD505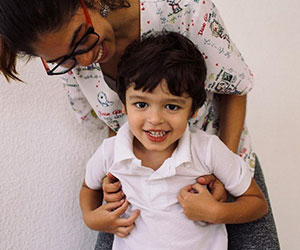 "I traveled as a SkillCorps member with Global Autism Project in July 2019. This organization has continued to work toward curating meaningful trainings for partner sites around the world, and increasing cultural competence for current providers for individuals with autism. I had a great experience in Kenya and truly feel this organization's commitment to sustainable support for ABA centers around the world has allowed this organization's partnerships to be so successful!" –amorrison2032


"When I was looking to get involved in fostering I wasn't sure where to begin. FDNYC was a great starting place, and not only was I able to start fostering dogs, but I have also found an amazing, supportive community in my city of dog lovers and advocates. I loved the organization so much I began volunteering and blogging with them! I love attending FDNYC events and being able to get advice whenever I need it. FDNYC is making great strides in educating the public about rescue and fostering, and not just in NYC!" –Pigpensmom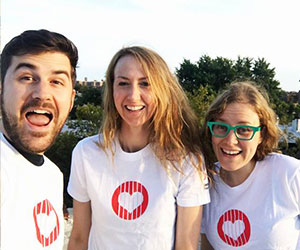 "I reached out to Musicambia because I was looking for a way to support an organization using music performance and education to further social justice. I was already inspired by their mission statement going in, but after volunteering for a few events and seeing Musicambia's impact firsthand, I am still blown away by the amazing work they are accomplishing. The powerful stories of Musicambia alumni — besides bringing the entire room to tears, without fail — prove that this type of programming should be universal." –kcmguire
"TEAL is a great organization that is truly tackling ovarian cancer from all angles. They have support groups, awareness programs, workshops, connections for survivors, and more. While I was here I helped with a workshop that focused on raising awareness for genetic testing for cancer. This is a nonprofit that is truly dedicated to their work." –mgillick17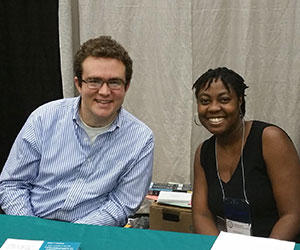 "I am so impressed by EJUSA's work. Their vision of a justice system that works for everyone is both powerful, well expressed, and transformative. Their accomplishments so far have been world-changing and their positive impact on the U.S. justice system will continue to grow." –Nicholas13
"I've been volunteering for the Sato Project for the last several months. Their commitment and dedication to finding homes for all the satos is amazing. The organization is well run and the commitment to the cause is always first. I hope to remain a volunteer for a long time and hopefully someday even take a more involved role." –cherly204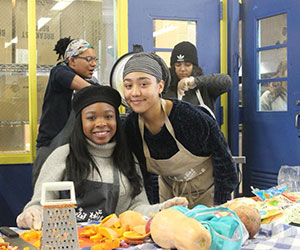 "Seeds in the Middle promotes good health for everyone. Student centered, community centered. It brings fruits and veggies to communities that may not have access, and provides students the chance to run a fresh food market, learn life skills, and advocacy." –mskarvounis


"Bais Chana is an incredible organization. Everything about it is centered around helping women and girls feel empowered in all aspects of their lives. It is a warm and caring environment where everyone truly feels like part of a hugely diverse and unique family." –Chana G.