Top 7 Volunteer Opportunities in Charlotte in 2019

Want to volunteer or intern at a great Charlotte nonprofit? Whether you're new to the city and want to learn about its charities, trying to change up your routine with some local charity work, or just want to volunteer or intern at a neighborhood nonprofit, everyone knows that the best way to find the right place for you is from the people who've been there!
Here's a list of volunteers' and interns' favorite Charlotte charities. Every nonprofit on this list has earned an overall score of 4 or greater out of 5 on GreatNonprofits.org. If your favorite Charlotte nonprofit or volunteer gig is missing, find it on GreatNonprofits.org, write a positive review, and show your co-volunteers how to start adding reviews and get it on the list!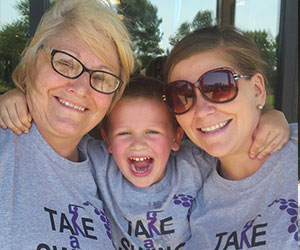 "My mother, Eileen Dyas, was diagnosed with MSA the summer before she passed away in October 2017 at the age of 68. As a result, we (unfortunately) found out about the MSA Coalition and all of its resources a bit late. Since her passing, we've utilized the coalition's resources, supported its mission, and attended the annual patient and family conference, which helped us connect with others in the community, further understand the disease, and provided us with needed closure.
With its focused mission to support patients and families, educate the medical community, advocate on behalf of MSA patients, and support global research funding and brain donation, the MSA Coalition is doing important work to find a treatment and cure for this rare and terrible disease." –eed121
"TFI has been incredible for personal growth and developing skills for the classroom. What's even better about TFI is the way I am treated like a professional in all aspects, which is not the norm in the world of education." –erica.holley
"Have observed LAMB Foundation over the years as they support special education classes in my community, as well as Special Olympics and other programs to support those with intellectual disabilities. As the grandparent of a child with Down syndrome, this strikes very close to my heart." –Gordon H.1
"Kajiado has a special place in my heart. Just returned from a mission trip with my family. Kajiado is a warm, loving place for kids who have experienced a tremendous amount of loss. The Kenyan staff is dedicated to providing a family-like atmosphere.
Unlike other children's charities, I am able to form a genuine connection with my sponsored kids. I was able to talk to their social worker regarding their familial situation and their tutor about their academic progress. I can e-mail them, send them birthday presents, and we are very much encouraged to have a relationship. This is in stark contrast to other child sponsorship programs I've been a part of. Because it is a smaller organization, every child is known, cared for, and loved." –Jennifer N.5
"My wife and I have been serving with LHCC for more than a year. We have done Tuesday evening tutoring and helped with summer camps for the past two summers. Our most precious moments have been when we received notes of gratitude from Z and V (the two students we tutored last year) at the end of the school year. We didn't sign up expecting the affirmation, but we were overwhelmed to hear of the huge difference we had made in their lives with our minimal effort. This ministry does so much with so little. We would encourage anyone to support it financially, but more importantly, with their time as a volunteer." –Ozzieman
"Charlotte Black Dogs is lifesaving for our community. They are extremely engaged within our community, providing education against the Black Dog Syndrome. Without this nonprofit, a higher number of canines would end up/remain in the shelters unadopted." –Courtney101208
"The McNair family are truly a blessing to the community for the work that they do. I have contributed and have seen the impact of their work to the individuals they have blessed with scholarships and many more. Keep up the amazing work and continue to touch the lives of individuals in the community." –Writer