Top Volunteer Opportunities in Irvine in 2019
Want to volunteer or intern at a great Irvine nonprofit? Whether you're new to the city and want to learn about its charities, trying to change up your routine with some local charity work, or just want to volunteer or intern at a neighborhood nonprofit, everyone knows that the best way to find the right place for you is from the people who've been there!
Here's a list of volunteers' and interns' favorite Irvine charities. Every nonprofit on this list has earned an overall score of 4 or greater out of 5 on GreatNonprofits.org. If your favorite Irvine nonprofit or volunteer gig is missing, find it on GreatNonprofits.org, write a positive review, and show your co-volunteers how to start adding reviews and get it on the list!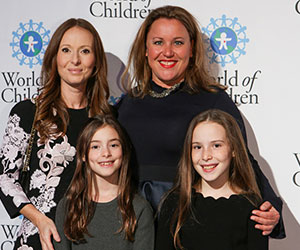 "I have been honored to work with the World of Children Award for a few years now and have seen firsthand the benefit the award gives its winners. Child advocacy needs support and World of Children Awards provides that support to help children all around the work." –rpd417
"IPSF is a top-notch, well-run educational foundation that is a key factor in making Irvine schools some of the best in the country. They organize our community in support of essential programs such as music and STEM, and help reduce the teacher-to-student ratio with instructional assistants. As a volunteer and also a parent within the community, I have experienced firsthand how their support has enhanced my children's education." –Volunteer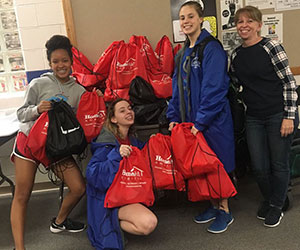 "I've been involved with HomeAid for the past 12 years, and I personally believe in their mission to help the homeless. I wholeheartedly support all of their worthwhile projects, events, and activities. This organization is unique, and I have witnessed the hard work and supreme dedication of its staff." –rdkershn
"I am the UK Ambassador for #Epilepsy Awareness Day at #Disneyland Resort. I've been coming since the beginning (2013), advocating, producing short films, spreading the word, etc. EADDL is the greatest epilepsy event and educational expo that supports people and families affected by #seizures and syndromes. Brad, Candy, and Sofie of Sofie's Journey organize this event and they do a fantastic job of putting on a fab show and day in the park, full of fun, smiles, educational support, Mickey Mouse, and screams (on rides). They are a fab, kind nonprofit." –Samdownie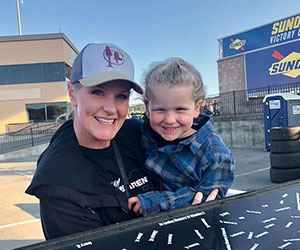 "PMG Awareness Organization has been amazing for our family. We have been able to connect with other families around the world that have someone with PMG! We also got to attend our first PMG conference this last July in Colorado. We talked with lots of families and learned new things from speakers. It's like having another close friend/family who understands what you are going through and we are able to be there for each other through good times and bad!!" –Stacy Benton S.
"TACA has been a lifeline for me since I first stepped foot in a Coffee Talk. I received a free journey guide and began friendships that will last a lifetime! My son has made tremendous gains and now I volunteer to help others navigate life with autism." –Jessaggie04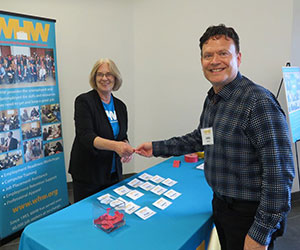 "I have been a volunteer at WHW for almost three years now and I continue to be amazed at how many people the organization serves in Orange County and how they do it so successfully with limited resources. Not only does WHW help clients build résumés, prepare for interviews, and search for employment opportunities, they also empower their clients to find and keep jobs. This is not an organization that gives handouts; rather, WHW wants people to believe in themselves and to put in the work that is needed to be a valuable member of the community. Serving the clients of WHW is one of the greatest blessings I have received." –eastevens
"My wife and I have been involved with PCRF for a number of years. The work that this organization is sponsoring is phenomenal. Over the years, we have been deeply moved by the hundreds of personal testimonials that young people have presented to provide a firsthand view of the wonderful advances in treatment and care that the foundation has made possible. At the heart of PCRF and its work are a multitude of active, caring, and extremely generous volunteers." –Jim Forden
"The Smiles for Everyone Foundation is a wonderful organization. They continually provide dental care to those who need it most, both domestically and internationally. With organizations like these, many people in need can get access to the care they deserve." –Natasha.Mellgren
"The time, care, thought, effort, and love that the Fristers team devotes to their program is remarkable. Their efforts are positively changing the lives of this and the next generation and I am blessed to have the opportunity to serve and call myself a part of the team." –Julie777