Top Volunteer Opportunities in Pittsburgh in 2019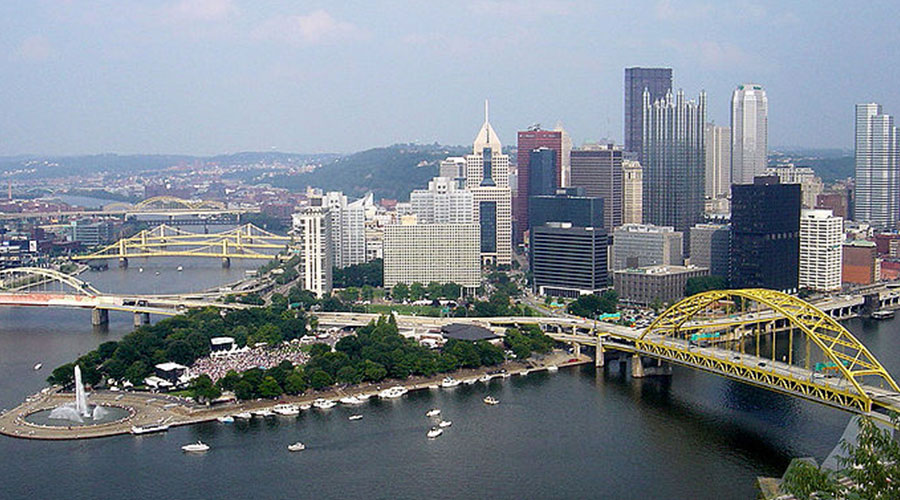 Want to volunteer or intern at a great Pittsburgh nonprofit? Whether you're new to the city and want to learn about its charities, trying to change up your routine with some local charity work, or just want to volunteer or intern at a neighborhood nonprofit, everyone knows that the best way to find the right place for you is from the people who've been there!
Here's a list of volunteers' and interns' favorite Pittsburgh charities. Every nonprofit on this list has earned an overall score of 4 or greater out of 5 on GreatNonprofits.org. If your favorite Pittsburgh nonprofit or volunteer gig is missing, find it on GreatNonprofits.org, write a positive review, and show your co-volunteers how to start adding reviews and get it on the list!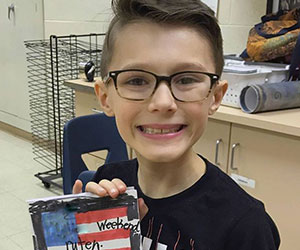 "I am an active nonprofit volunteer in the Greater Pittsburgh area. I have had firsthand experience with the entire Art Expression community. They are a group of passionate, creative individuals committed to making a positive change in the lives of the students they serve." –Lasteadman
"Volunteering with Outreached Arms has been a tremendous experience for me because people who come for a meal leave there with full bellies and smiles on their faces. They feel cared for, loved, and part of a family. This is what Outreached Arms is about and to be a part of that has been a privilege for me." –Volunteer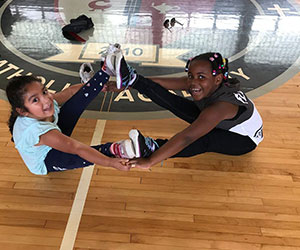 "Lab Rescue goes over and above to help match the right family with the right lab.
They have a great foster program that provides information about the traits of the labs to help find the right fit. We can improve our program by increasing the number of people helping to promote intake, fostering, adoptions, and fundraising." –mobileUser381273
"The values and lessons instilled into my childhood development by the distinguished staff of Sarah Heinz House molded me into the person I am today. I have been fortunate enough to attend SHH as a member, and now as a volunteer. The program is the epitome of what is possible when at-risk youth become involved in an influential program. Sarah Heinz House has guided me through high school, college, graduate school, and now continues to be a part of my development as an educator. I highly recommend Sarah Heinz House to anyone who wants their youth to receive a positive, engaging, and impactful experience." –JSputz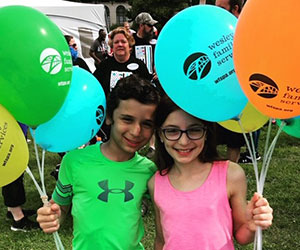 "As a volunteer in their Creative Arts program for children and young adults, I have watched the therapists help children who do not talk at all to become quite social and even enjoy singing in front of a crowd. I have observed the therapists teaching these same children how to properly express their feelings and observe and respond properly to other's feelings as well. It is an amazing thing to watch." –Beverly Phillips O.


"Exceptional care and compassion serving families in our community from a strong guardian heart." –Noreen C.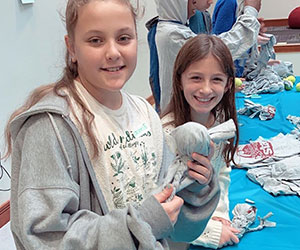 "I've loved volunteering here. The Friendship Circle is a great experience for everyone who visits, whether they are a client or a volunteer at the programs. Their work in the Squirrel Hill community has been amazing and the neighborhood wouldn't be the same without them." –Drew A.3
"Worked with this nonprofit in several outreach endeavors. It provides programs and services to disadvantaged children enabling them to achieve academically, socially, and spiritually. It offers fundamentals that empower and equip youth to become positive role models in their homes, schools, and communities. It also offers programs for those who have struggled with addictions, and provides tools for living a life free from drugs and alcohol. It cares about the total person spirit, soul, and body." –blessing6730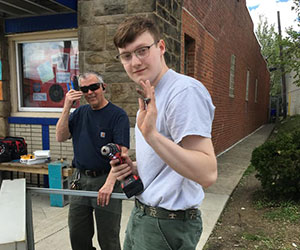 "Our community has sorely needed an organization such as this to model, mentor, and motivate area teens to realize their potential and provide an environment where they are able to practice developmental skills in a safe, inclusive, and affirming way. Kudos to Caitlyn and the staff for their vision and the hard work and energy in deploying such a great cause!" –Yahya Z
"The Saturday Light Brigade connects the Pittsburgh community in countless ways. It provides a venue for fledgling performers and quality programming for families of young children who can 'go there' physically or virtually via their radios, computers, or TVs. It also creates novel educational programs for children in the city of Pittsburgh, especially when kids need extra reasons to care about learning, or to revel in their heritage across generations." –Kenda614