Top Volunteer Opportunities in Salt Lake City in 2019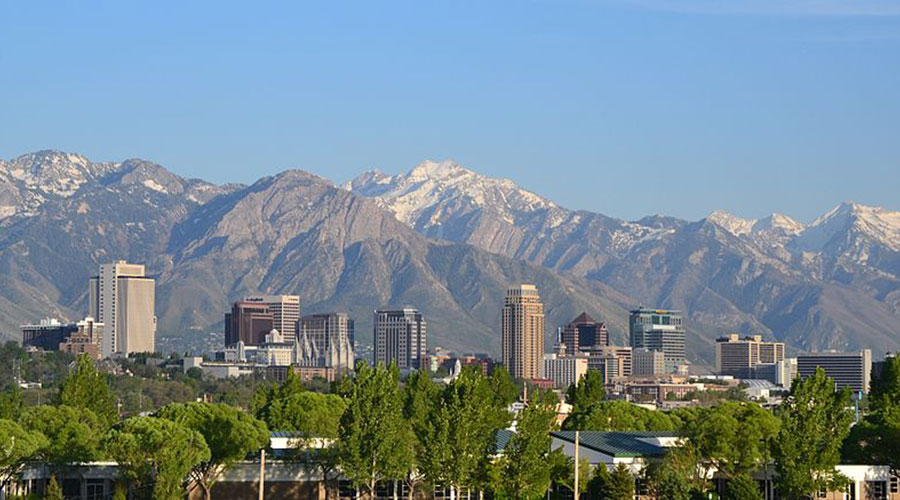 Want to volunteer or intern at a great Salt Lake City nonprofit? Whether you're new to the city and want to learn about its charities, trying to change up your routine with some local charity work, or just want to volunteer or intern at a neighborhood nonprofit, everyone knows that the best way to find the right place for you is from the people who've been there!
Here's a list of volunteers' and interns' favorite Salt Lake City charities. Every nonprofit on this list has earned an overall score of 4 or greater out of 5 on GreatNonprofits.org. If your favorite Salt Lake City nonprofit or volunteer gig is missing, find it on GreatNonprofits.org, write a positive review, and show your co-volunteers how to start adding reviews and get it on the list!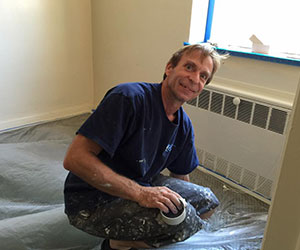 "The INN Between has some of the most caring individuals on staff who I have ever met in my many years of working in the health care profession. I have thoroughly enjoyed volunteering at the INN Between, meeting and getting to know the various residents at the facility. The environment is one that provides homeless folks with a safe, clean, and peaceful place to recover from illness, or if terminal, to die in comfort, surrounded by loving people." –sbellevi
"For years my husband had no idea what was wrong with him. It wasn't until he was about 24 he was finally diagnosed. Then we found out about the SADS Foundation and were overwhelmed with a wealth of information. Since that time, I have done all I can as a volunteer to help and get information out to as many people as I can." –Renae C.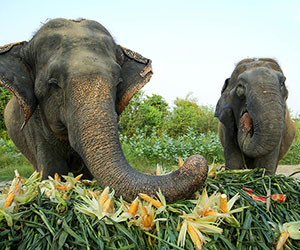 "I've been volunteering for Wildlife SOS for two years now. This is how I choose to spend my free time because I love how the organization operates. They don't just confiscate animals, they look deeper . . . to the root of the problem and look for solutions that will have ongoing, far-reaching effects. Wildlife SOS is not just about saving animals, but also changing the world." –Volunteer
"I have volunteered here for almost a year now and I wish that this year that I am spending here would never end. There is a spirit within the staff that makes you happy to work overtime for the children — they are like a big family. Even if I am leaving soon, the path of Stepping Stones International and mine are definitely going to cross at some point in my life again.
"The love that is shown to these children on an everyday basis, their holistic approach in improving their life situations, gives me a warm feeling in my heart after an exhausting day. Please support these guys!" –Mr. Fisher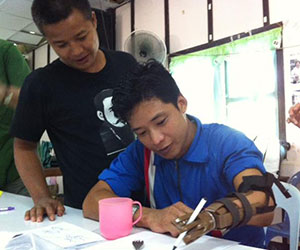 "I've volunteered for more than two years and feel that they are very well organized, and use their resources very wisely. They've made it very easy for me to feel like I've been able to help make a difference for people in Burma." –Jeff_Mi


"I volunteered with Healing Hands for Haiti for 10 days as a physical therapist and made a great impact. There were days of working at a well-organized handicapped clinic, days working with special needs children and their seating systems, and days of providing education to nursing students. They are organized and efficient and coordinated." –Eric M.
"Youthlinc is an awesome, local organization. I got involved three years ago, and every one of my experiences has been positive. It is amazing to see how the work students do both locally and internationally really creates them into lifetime humanitarians. I would highly recommend high school and college students get involved." –JackieMo
"UCASA is an invaluable resource to our community. Extremely passionate and caring people are the backbone of this organization. They back up that passion with effectiveness and hard work. I am proud to volunteer with UCASA!" –Tyler C1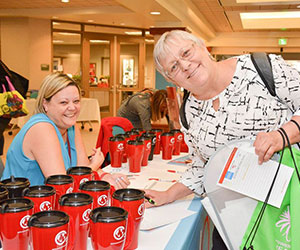 "I have been working with People Helping People for more than 10 years because they truly make a difference in the lives of women. Through one-on-one mentoring, individual coaching sessions, and employment workshops, women learn the skills they need to become successful, not only on the job, but in life. The rewards of working with such diverse and amazing women cannot be measured and the positive impact this program has on the lives of families is invaluable." –Volunteer