Top Volunteer Opportunities in St. Louis in 2019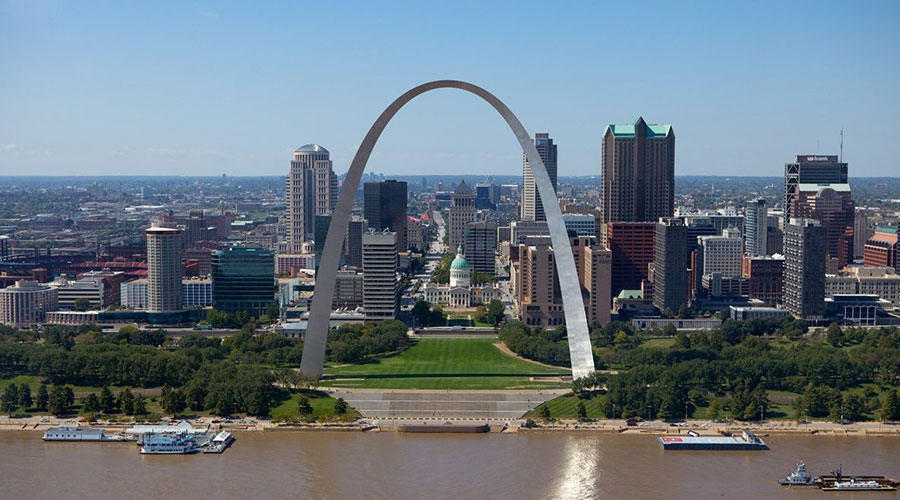 Want to volunteer or intern at a great St. Louis nonprofit? Whether you're new to the city and want to learn about its charities, trying to change up your routine with some local charity work, or just want to volunteer or intern at a neighborhood nonprofit, everyone knows that the best way to find the right place for you is from the people who've been there!
Here's a list of volunteers' and interns' favorite St. Louis charities. Every nonprofit on this list has earned an overall score of 4 or greater out of 5 on GreatNonprofits.org. If your favorite St. Louis nonprofit or volunteer gig is missing, find it on GreatNonprofits.org, write a positive review, and show your co-volunteers how to start adding reviews and get it on the list!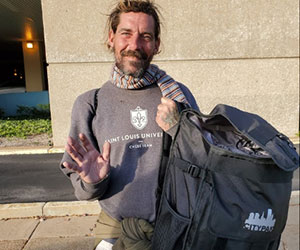 "I've been crocheting scarves for Back@You for more than a year now. It has been incredibly rewarding to be a part of an organization that has taken a 'boots on the ground' approach to homelessness in St. Louis." –Debwonder

"I am a volunteer with the Variety Children's Theatre and I have seen Variety kids gain skills and confidence in their abilities. By participating on backstage or onstage teams, they are learning skills that can transfer to potential careers, and learning how to work together as a team to realize goals." –Lovek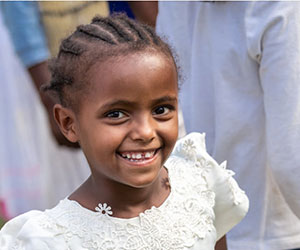 "ICA is an amazing organization and I had the honor to join them in Ethiopia, I was blown away at the work they did and continue to do there. I was in awe of how the community in Ethiopia was cared for by ICA, and loved and respected the care they were receiving. I feel in love with Ethiopia, and ICA opened my eyes to trafficking and has given me a desire to care for young girls who are victims locally and internationally. I pray I can join them on a future trip. It was the greatest trip of my life! Life changing!" –MajDrummond86
"I have been donating to their auctions for years and winning some of them! I LOVE it when Wendi offers her fudge!! It is FANTASTIC.
"All these horses are expensive to maintain but these people that run them do without, so the horses have what they need.
"There are five rescues/sanctuaries Special Horses supports. It's no joke the time and effort this takes for Wendi to organize all these fundraising auctions.
"If you decide to help, you don't have to worry about where your money goes . . . DIRECTLY to the rescue to help the horses." –Irene J.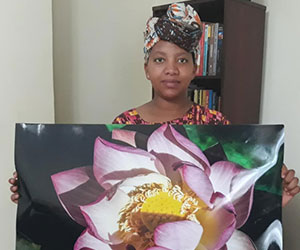 "Elaine is nothing but passionate for the work she does, donating photos to be placed on the empty hospital walls all over the world. I had the opportunity to help Elaine out over the past semester spreading the word about the Foundation for Photo/Art in Hospitals as well as working with facilities to get photos on their blank walls. It was an experience I will never forget, seeing how grateful the employees, residence, and family members were for the beauty the photos brought to the facilities." –Sarah Kelly
"I am so happy to have the opportunity to volunteer with DECF. When my son was diagnosed, I wanted to connect with other families going through this journey and to learn as much as I could about Retinoblastoma, but it was difficult to establish connections outside of the hospital. DECF is making it possible for families to connect all over the world and is an incredible source of current information about Retinoblastoma. Thank you DECF!!" –Sabra Bateman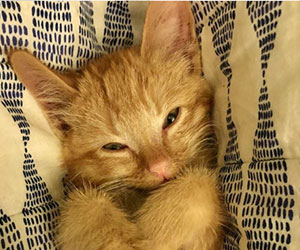 "I have been volunteering with Tenth Life for 2.5 years, and it has been such a joy. There are so many unique ways to get involved in this organization, from helping with events to actual kitty caretaking. The work that Tenth Life does for the most vulnerable cats and kittens truly impacts and strengthens our St. Louis community. Tenth Life has heart, and grit, and I am honored to be a part of this team." –nfloeh
"I am so grateful to be a part of the LWDA family. Being able to help LWDA build a new foundation in a new community has given me the chance to grow as a professional and as a person. The passion that Leah Willis and her husband have in changing the youth is contagious. You can't help but want to give back as much as you can. I grew up playing cello and dancing, and I believe that giving children the opportunity to develop through the arts is an amazing thing. I hope that LWDA will continue to change the world through dance, education, and determination." –Volunteer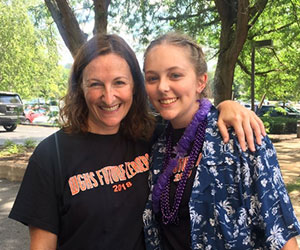 "I've been a volunteer with the Foster & Adoptive Care Coalition since for about six years. My first activity with them was the Cinderella Project. When I saw those young ladies in foster care light up seeing themselves in the prom dress of their dreams, I was hooked. I typically work in the thrift store, assisting customers and in the annual Cinderella Project. The staff and other volunteers are all focused on the well-being of the kids in care. I'm so happy when I can be a small part of making a child's life happier. I know the staff is always working toward that goal!" –jdzacct
"I volunteer at the Thomas Dunn Learning Center as a tutor in their HiSET program, helping adult students prepare to take the exams for their high school equivalency diploma. I love the individual, one-on-one approach, and the emphasis on an emotionally safe space where students and tutors show mutual respect.
"There are other valuable programs here. Youth can gather here for help in developing community leadership skills. We have a resident artist. Outside groups are invited to use our space for continuing education classes. Altogether, it's a friendly place where a lot of learning takes place." –Sara H. L.