Volunteering in High School
Finding a good volunteering gig in high school can be pretty tough. Not everyone has a driver's license or can drive other people yet, and sometimes there just isn't enough time between school, sports and other extracurricular activities. So what's a socially-minded teenager to do?
First, use the GreatNonprofits.org search engine to find awesome charities in your zip code!
Have you had a great experience volunteering in high school? Help other students by telling your story
Join a Service Club at School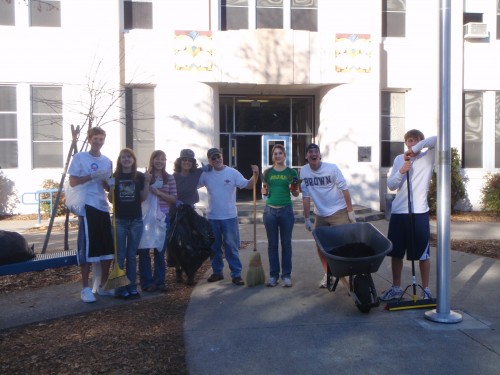 Chances are, the best opportunities for volunteering are going to be through your school. Through student-run clubs like Interact or Key Club, you and your friends can work with local or national service clubs to give back to your community. Being part of a service club can be a lot of work, but it's emotionally rewarding, you'll get outdoors and meet new people, and it looks great on a college application. If your school doesn't have a service, below are some tips for how to start one!
Kick Start Your Own Cause like these students
Inspired by the educational opportunities that her adopted Chinese sister gained when she moved to the US, a Chicago high school student named Leah Gimre started a non-profit organization that provides less fortunate Chinese orphans with educational funding once they grow too old to stay in their orphanage. The organization, called Leah's Hope, has already raised the money to send a Chinese student named Di to nursing school, and they are in the process of identifying another orphan to send to college.
In her junior year of high school, Quina Williams of Truckee, CA started Quina Designs, a jewelry store that sends all of its proceeds to charitable causes. So far, she's donated to the Humane Society of the United States, the Ovarian Cancer Research Fund, and the American Red Cross.
After discovering that only 32% of the New Jersey population is registered for organ donation, seven students at Glen Rock High School founded Opt-In For Life, a non-profit organization created to raise awareness about the need for organ and tissue donation. Their first event was a 5K race with over 200 participants, many of whom registered for the first time to be organ donors.