What We've Got in Store for You, Nonprofits!

You've been wondering, what has GreatNonprofits done for me lately?  We've listened to what you've wanted, and here are the details about our latest release's new features!
Check out the Top-Rated 2014 nonprofits so far in your town!
 See who's in and who isn't yet!  If you aren't on the list yet, invite reviews — it's a free and awesome way to get recognized for the work that you do! There are badges and templates for email, Twitter and Facebook for you to use!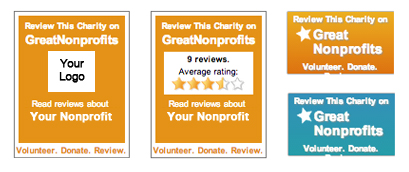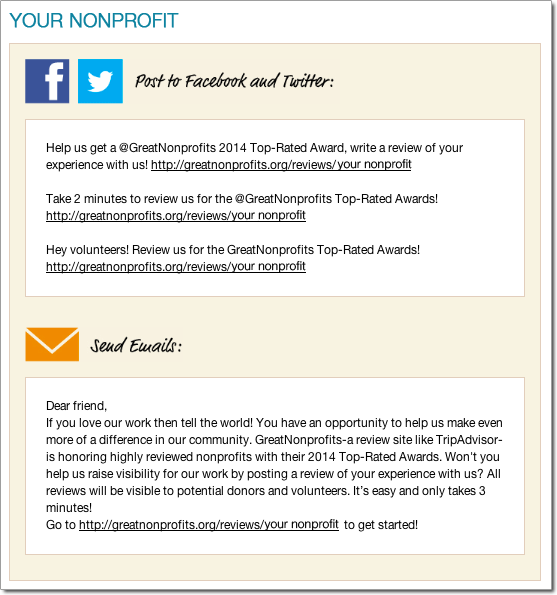 And Top-Rated nonprofits in addition to the stunning Top-Rated badges to display…

…Top-Rated nonprofits will also get printable certificates.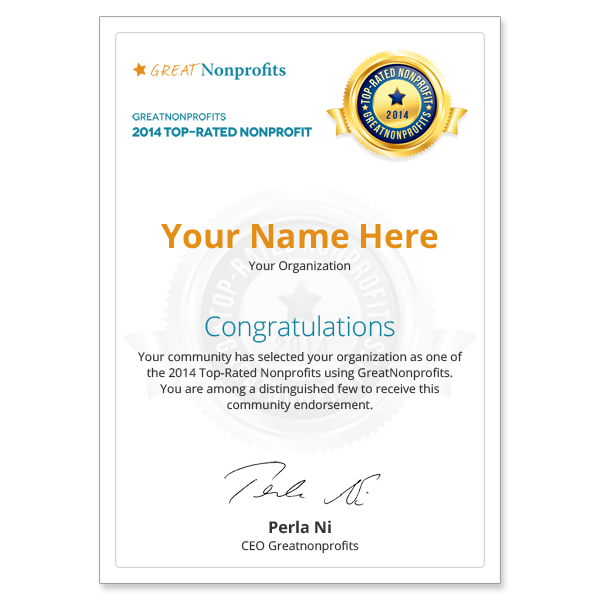 All these features are now available when you sign in and can be found under the Manage My Nonprofit Tab!