World Animal Day
By Becca Stewart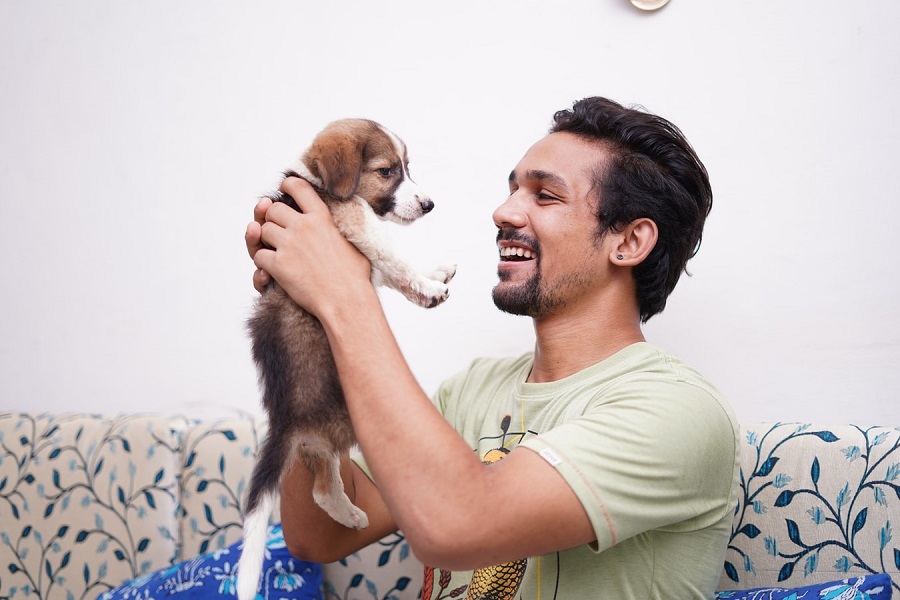 "The greatness of a nation and its moral progress can be judged by the way its animals are treated."

-Mahatma Gandhi
Animals roam every part of the earth. From the deepest depths of the oceans to remote jungles and mountain ranges that no human could survive, animals thrive in the harshest environments. But the world's animals are in danger. Deforestation, climate change, ocean pollution, and other human-caused catastrophes threaten millions of animals around the globe. World Animal Day is a chance to reflect on our relationship to animals and the environment. It's a day dedicated to education and activism to protect the animals who call Earth home. 
There are currently 41,415 species on the endangered animals list. Of those, 16,306 are considered critically endangered. Many of these are losing their native environments at alarming rates due to climate change and human-made habitat destruction. Since 1925, wildlife activists have promoted animal welfare on World Animal Day, October 4. 
The mission of World Animal Day is "to raise the status of animals in order to improve welfare standards around the globe." You can help support this mission by learning more about animal welfare throughout the world. Below is a short list of nonprofits working to protect animals. Please consider supporting these organizations in honor of World Animal Day.
There are countless other nonprofits dedicated to animal welfare, environmental awareness, and wildlife protection. Find out more by searching our website, GreatNonprofits.org.
New York, NY
The Society for the Prevention of Cruelty to Animals (SPCA) is one of the oldest and most well-known animal rights agencies in the world. The organization began in the U.S. in 1866 and expanded globally under SPCA International in 2006. 
Their mission is simple, but not easy: to advance the safety and well-being of animals. Through various programs and events, SPCA is protecting animals worldwide and educating humans on how to better care for wildlife and domestic animals. The organization also supports smaller local agencies dedicated to pet rescue, rehabilitation, and protection.
The SPCA directly impacts tens of thousands of animals every year, both in the U.S. and internationally.
"SPCA International is amazing! We feel honored to receive their support as we prepare our Sanctuary for the upcoming and future fire seasons in California. Their team genuinely cares and wants to help organizations like ours as we work to save the lives of at-risk animals every day. After the fire season, we went through last year, we are feeling more confident heading into this fire season thanks to SPCA International's support. We can't say enough good things about them. We are beyond grateful for their assistance!"

-miloashley, Client Served
Charles Town, WV
The National Human Education Society believes that animal welfare begins in the classroom. Through free classes and advocacy efforts, the NHES is achieving its mission to "foster a sentiment of kindness to animals in children and adults."
The programs teach children and adults about proper animal care for domestic pets as well as wildlife and the environment. NHES also hosts spay and neuter clinics to reduce the number of animals living in shelters and facing euthanasia.
NHES also fosters awareness about animal cruelty, including animal research, inhumane farming and ranching practices, and more. And their animal adoption center gives abandoned pets a loving place to live until they can find the perfect forever home.
"Megan and the National Humane Education Society never fail to excite and educate our students as they bring awareness to the importance of kind and humane treatment of animals. They have been coming yearly and always incorporate other themes such as careers, respect, responsibility, etc., as needed. They come with great props, presentations and often bring a child-friendly pet. The kids love it! Such a great program in which all schools should take advantage."

-Joe Shepherd, Client Served
Milford, OH
According to PETA, more than 100 million animals are killed each year in science labs and schools in the U.S. alone. Stop Animal Exploitation Now (SAEN) works to end animal research through media campaigns and investigations and exposes the harsh truth about animal experimentation and abuse.
Since 1996, SAEN has uncovered abuses within laboratories around the country. Their efforts have shut down inhumane labs and caused changes in research methods. While animal experimentation continues in the U.S., SAEN monitors labs to ensure they comply with laws. The organization also establishes refuges for retired animals and educates the public through media and news outlets. 
"SAEN is the best animal rights organization I have ever known. No one comes close to their effectiveness in working to help animals caught in the cruel and unethical world of animal testing."

-Anonymous, Volunteer
Keenesburg, CO
The Wild Animal Sanctuary is a nationally recognized refuge dedicated to saving abused animals. This nonprofit rescues and provides homes for abused and neglected captive great cats, bears, wolves, and other large carnivores. The 11,000-acre ranch in eastern Colorado is the largest of its kind in the world, allowing animals to roam free, without cages and abuse, with others of their own species. 
The sanctuary also runs an extensive education center. Here, the public learns about the horrors of animal captivity and how they can protect animals both in captivity and in the wild. Unlike zoos and other enclosures, the WAS minimizes human contact through specialized viewing walkways designed to limit the stress on the animals.
"I am always amazed at their experience, their tenacity, and their love. We should look to them as the barometer of all that we should do for our animals in for each other."

-Shirley, General Member of the Public
If our moral progress is defined by how we treat our animals, we have a long way to go. As we celebrate World Animal Day, please consider learning more about how you can protect animals around the globe. Consider partnering with one of the nonprofits featured here or discover others in your area by searching our website.