World Down Syndrome Day
Since 2006, March 21 has been set aside for World Down Syndrome Day to help raise global awareness about the condition. According to Down Syndrome International, the 21st day of the third month was selected to signify the uniqueness of the triplication of the 21st chromosome, which causes Down syndrome. Here are some other numbers to keep in mind:
One in every 700 babies in the United States—about 6,000 each year—is born with Down syndrome
Roughly 250,000 families in the U.S. are affected by Down syndrome
In 1983 the life expectancy for someone with Down syndrome was 25; today it's 60
Below are just some of the many nonprofits advocating for people with Down syndrome:
Monrovia, Md.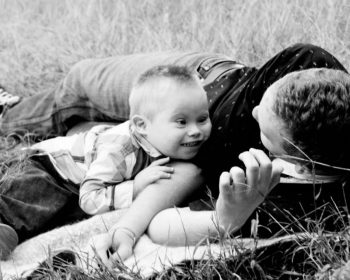 Reece's Rainbow's mission is to advocate and find families for orphans with Down syndrome and other special needs by raising funds for adoption grants and promoting awareness through an online community, media communications, and other events.
"We are in the process of adopting a baby boy with Down syndrome through Reece's Rainbow. We are so proud to be able to be part of this wonderful organization. They are so supportive and helpful and truly love these children and families. Lord willing, we hope to be active in Reece's Rainbow for years to come through adopting and raising support and awareness! We LOVE what Reece's Rainbow is, does, and everyone that is a part of it!"
Lithia, Fla.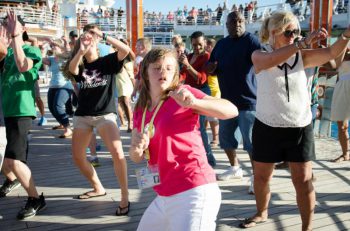 Buddy Cruise provides educational opportunities and resources for families, while promoting awareness, acceptance, inclusion, and advancement for individuals with Down syndrome and developmental delay through unique venues.
"When we found out about Buddy Cruise, the thought of taking my brother-in-law who is now 58 and has Down syndrome on a cruise with is peers intrigued us. We found out how fantastic the people who plan this event every year are. They make sure there are activities to include all folks no matter what their disability, chances to do something you cannot do at home, and make new friends who you can keep in touch with through the year.
 "My husband and I have taken my brother-in-law on the Buddy Cruise three times now and it has been an unforgettable experience each time."
Danville, Calif.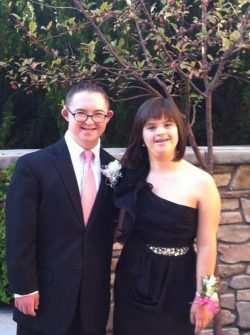 The Down Syndrome Connection of the Bay Area empowers, inspires, and supports people with Down syndrome, their families, and the community that serves them, while fostering awareness and acceptance in all areas of life.
"We have reached out to the Down Syndrome Connection of the Bay Area numerous times throughout my son's life, most recently regarding educational issues. Our school district was not at all supportive of inclusion and were trying to segregate him because of his disability. We reached out to DSCBA with a lot of questions and they got the whole team involved. They offered expert advice, free school training, and support. It far exceeded my expectations and experience with other nonprofit organizations. They care about the people they serve and are active change-agents. I attended a recent conference they hosted on inclusive education and it was terrific—educational, inspiring, and full of heart. DSCBA is our go-to Down syndrome resource in the Bay Area."
To learn more about the above organizations or many more doing similar work, please check out GreatNonprofits.