5 Unique Youth Development Programs Helping to Shape Our Next Generation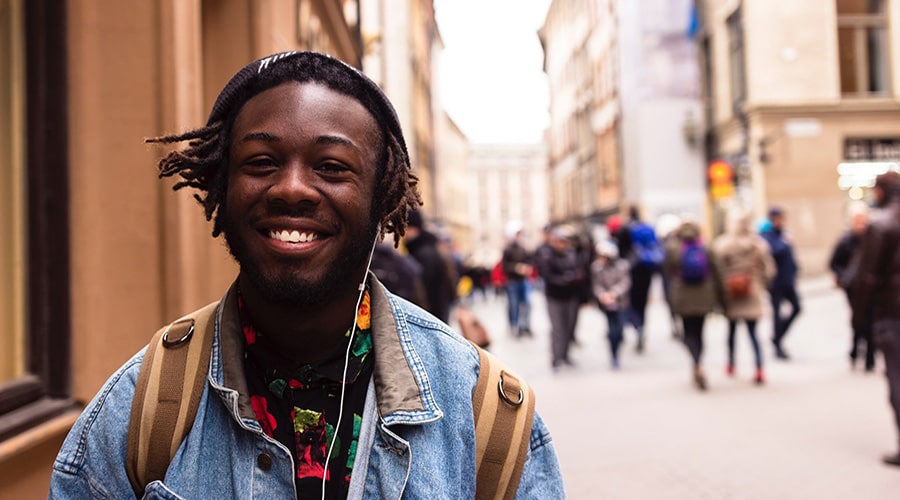 From young school children to university students, there are nonprofit youth development programs that target each and every child. When a child has opportunities above and beyond what is offered in the education system, it helps increase the chance for success as they grow up. From a robot building team to a month-long service opportunity in Africa, we are sharing just a tiny glimpse into what these programs offer as well as some first-hand stories of the people who participated.
Salt Lake City, UT
Youthlinc is an organization that works to create lifelong humanitarians by giving high school and college students the chance to participate in local and international service projects. They work with students to find the best fit for them within their programs. Most participate in a yearlong program that places them with other students and mentors in the fall and then they travel the following summer. This nonprofit helps develop youth to be involved not just for a year, but for their lifetime.
Here is a recent review from one of the participants in the program:
"Youthlinc changed my life. It showed me how to be the change I want to see in the world. They taught me discipline when they required 100 hours for us to go in-country. They wanted individuals who wanted to make a difference, and it was so cool to be surrounded by those kinds of individuals. Without youthlinc, I wouldn't have such a group grasp on not only those countries I traveled to but also my community. I think a lot of service trips can lose sight of what they are trying to do and I think youthlinc never lost sight of what mattered."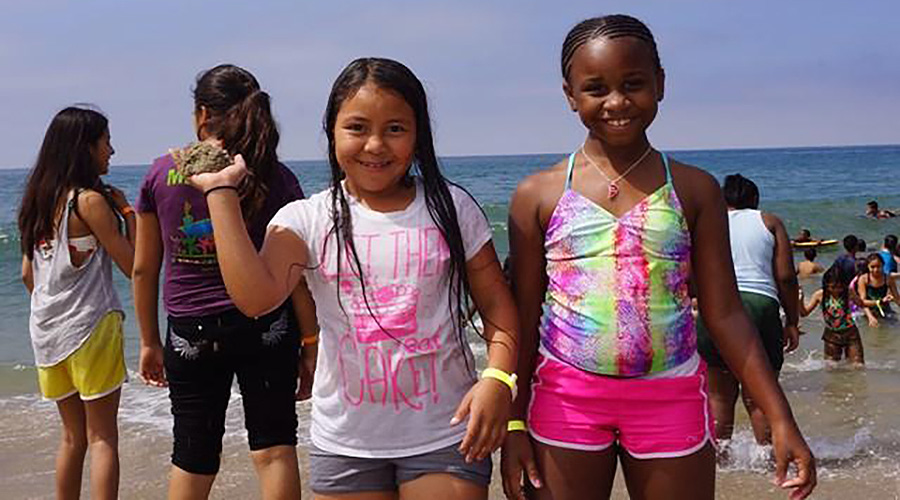 Los Angeles, CA
A Place Called Home provides programs in the arts, education, and wellness for young people in South Central Los Angeles. They started in 1993 to give gang affected youth a safe place to learn and grow. They have grown since then and are able to serve hundreds of children each day. A variety of programs offer kids the chance to learn about health and nutrition, vocational skills, art expression, and much more.
As with other nonprofits, they could not do what they do without volunteers. Read a recent review from one of their volunteers:
"I love volunteering at A Place called Home. APCH has a unique ability to be able to target the needs in South Central. From the Cinderella Project to The thanksgiving day every single event is flawless and so special to be a part of it. The people that work here are full of heart and have a love for the community and their members that is contagious."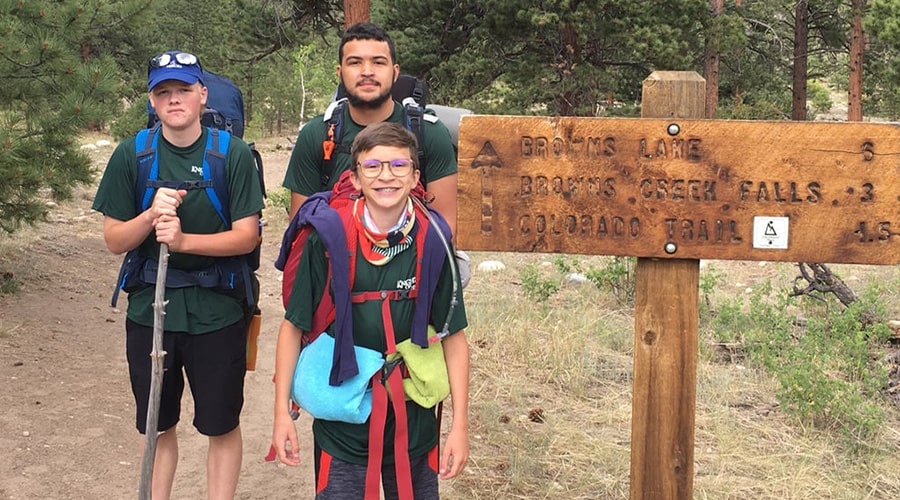 Colorado Springs, CO
Knights of Heroes Foundation provides positive adult mentorship, character development, and friendships for children who have lost their fathers during military service. They host them at an annual wilderness adventure camp in the Rocky Mountains. The camp is at no cost for families with children ages 11 to 17. They have grown in the few years that they have been operating and now offer five different events each year. The first group of children that went to the camp is old enough to mentor now. It is an excellent place for kids to connect with others that understand their family situation.
Here's a review from a camper turned mentor at the camp:
"I began going to Knights of Heroes the first year it ever happened. I was a camper for 10 years and now continue to go back to every year as a mentor. This camp has done so much for me growing up without a father and teaching me what it means to be a real man in this world. Every year and every experience from knights of heroes has taught me something about myself or about about the world, in particular nature. It has been one of the most influential things in my life and I don't think I'll be able to ever repay what knights has given to me. Everything about this camp is right and has taught many boys and girls valuable life lessons that they wouldn't have if it wasn't for this camp. I love it for the people, place, and love I receive from everyone at this camp and will forever cherish the memories and continue to build upon them in the future."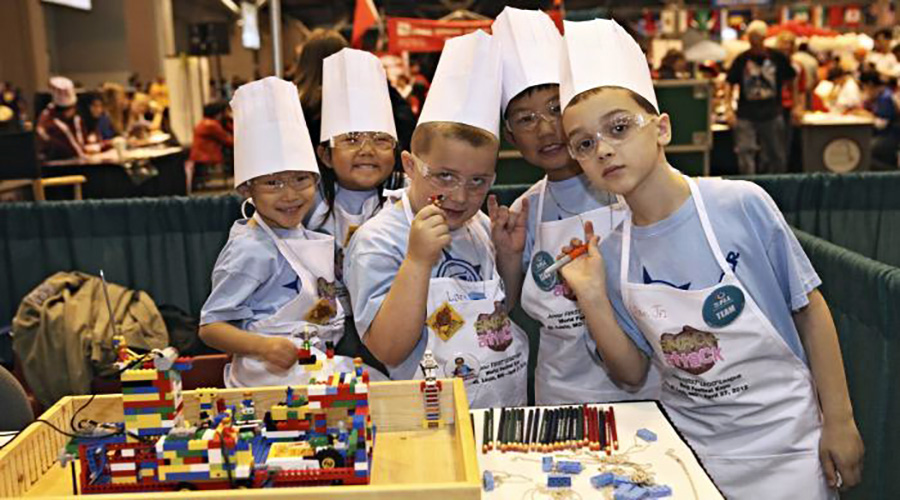 Manchester, NH
The mission of FIRST is to inspire young people to be science and technology leaders and innovators. They work with kids from kindergarten to high school. The most popular events are robot building and LEGO creations. The variety of programs helps to reach all kinds of kids and introduces them to STEM in fun and creative ways. Last year, they held over 3,600 events and worked with 660,000 students.
Read this review from one of the students that participated with FIRST:
"FIRST is an organization designed to prepare kids for careers in STEM through competitive robotics. It's been a huge factor in making my high school years rewarding and fulfilling as well as giving them direction: through FIRST, I was able to gain hands-on career-level experience in what I really want to do: software engineering. Not only that, I was able to do it with a tight-knit community of like-minded kids, while making friends with other students from all over the world. Each year, every team designs and builds an 120 pound robot from scratch in just six weeks, to take part in a set challenge. Students learn skills such as design, CAD, electrical, mechanical, and software engineering, project management, and business skills needed to fundraise and keep the team going. It's been one of the most exciting and profitable things I've done with the past four years and I want to continue in the program as a mentor once I graduate high school."
Los Angeles, CA
One Heart Source is a fantastic nonprofit that works to connect university students and others to vulnerable youth and communities in different countries. The students organize and mobilize to work with local stakeholders in the communities they support to help build social justice programs, education opportunities, and promote health. Providing students with the opportunity not only to witness what other communities are facing but also to help them work through challenges sets up these kids to really make a difference on this planet.
Here is a recent review from someone that worked with them:
"I volunteered with One Heart Source summer 2019 for 2 weeks, focusing on health development. It was an incredible experience. Not only did we get to work with children in the community and teach them, but we got to interact with other community leaders who are actively making a difference in their community. I would highly recommend anyone who is interested and financially able to participate in this program to sign up! Truly a life changing experience. Not to mention, you make incredible friends with the other volunteers that are participating. The area we stayed in was safe as well. This is a credible organization."
Each of these programs can continue to function thanks to the financial donations and volunteer hours contributed. Giving time and money to those helping develop future scientists, humanitarians, and community leaders is always a great investment.